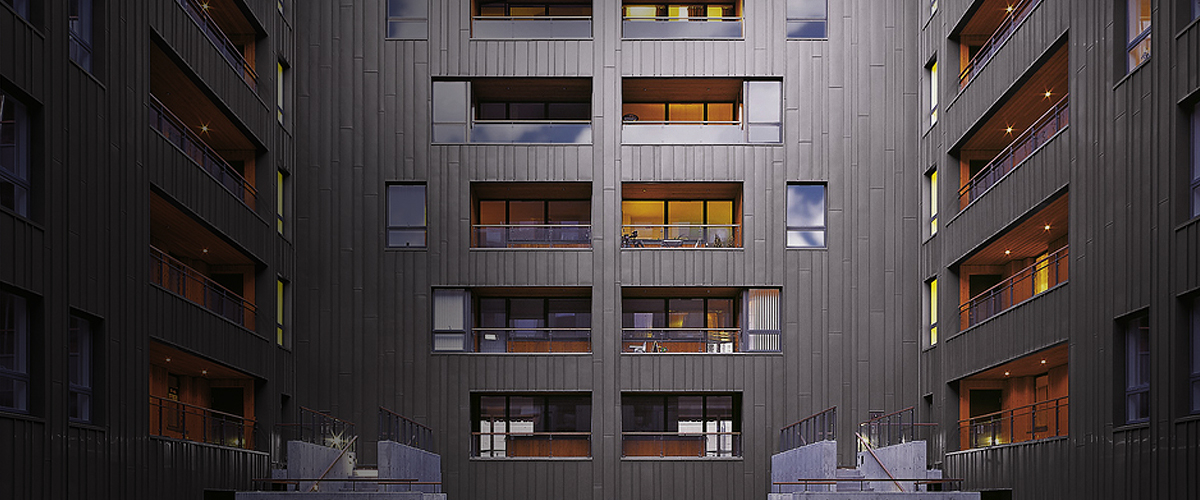 LINITHERM
Insulation
Produced by Linzmeier®
in Germany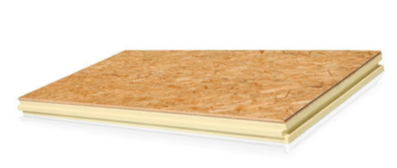 PUR/PIR rigid foam acc. to DIN EN 13165 class E, coated with aluminum film on both sides derived wood panel, 22 mm thick, coated, for mounting the metal roofing Tongue & groove pressfit joints on all sides, plus OSB panel with tongue & groove. When constructing the sub-roof and the entire roof structure, the rules, instructions and guidelines in the separate Linzmeier data sheet must be observed. Composite board made of: PUR-EN 13165-T2-DS(TH)9- CS(10\Y)100 plus 22 mm thick derived wood panel 2420 x 580 mm (= calculation measurement)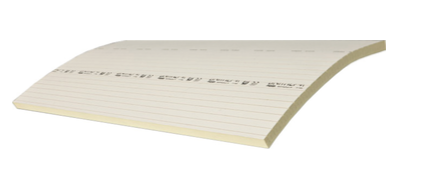 Insulation core: PUR/PIR rigid foam in accordance to DIN EN 13165, class E, with mineral fleece on both sides, insulation lement slit above and below Edge connection: round about edgeless. Please note: Vapour barrier to be fitted on site. When constructing the roof substructure and the entire roof system the specialist rules must be observed.
Identification according to EN: PUR-EN 13165-T2-DS(TH)9-CS(10\Y)100
Overall dimension: 2440 x 1200 mm
(= calculation measurement)
.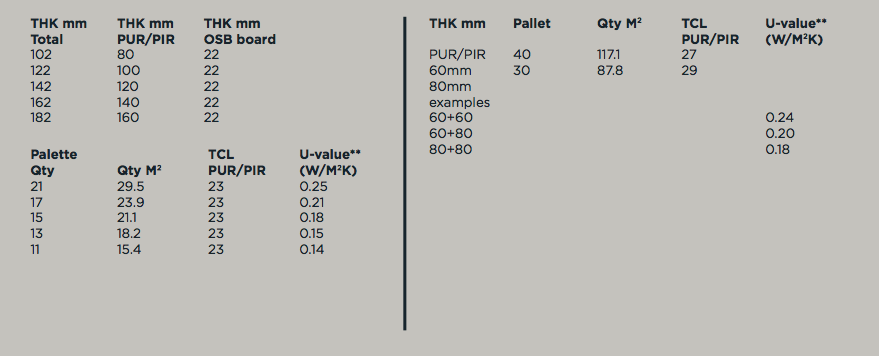 "A Positive Partnership –

Through excellent work ethics and unparalleled service ALM have become leaders in our field.

"
All products can be delivered by ALM direct using our own fleet of vehicles which consist of crane offload facility and small vehicles for site restrictive access, all of which are available upon request. Our transport Service has been assessed and awarded FORS Accreditation by Transport For London
Contact our friendly sales and technical team on 01992 444100 or send us an e-mail. If you would like to contact us via the website out of hours please click here.